The Shipping Policy
Once your order is accepted, we aim to finish your item within 3 to 15 days, including personalization custom products. We will send you an email to check the logistics number as soon as your shipment is dispatched.
We have customers all over the world, and while we always deliver within 3 to 15 business days, we have no direct control over delivery times, especially when it comes to customs clearance. For international shipment, please allow 1-3 week lead time as the lead time varies with customs clearance.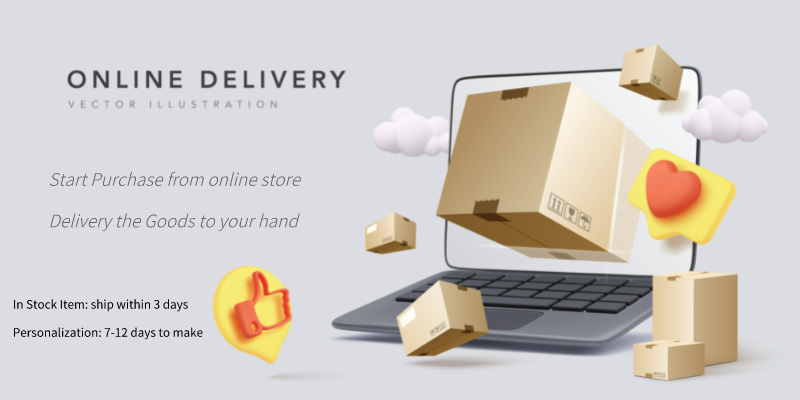 Matters needing attention
① Parcel tracking for international orders is currently unavailable.
② Due to the impact of COVID-19, transportation may be delayed, please understand.
Because each country's logistics and customs policies are different, the order arrival time is also different. If you have any questions about transportation, please contact us, we are happy to serve you.
Typical delivery time is as follows:
USA Up to 4-15 business days
Canada Up to 4-20 business days
Europe Up to 5-20 business days
Australia Up to 5-20 business days
Asia Up to 3-15 business days
Middle East and Africa Unconfirmed