The crystal clear light of diamonds is like the snow and ice in winter, clean and transparent, reaching people's hearts. With colored gemstones, it shows the beauty of deep tranquility. Inspired by nature, jewellery masterpieces that sparkle like snow belong to the season.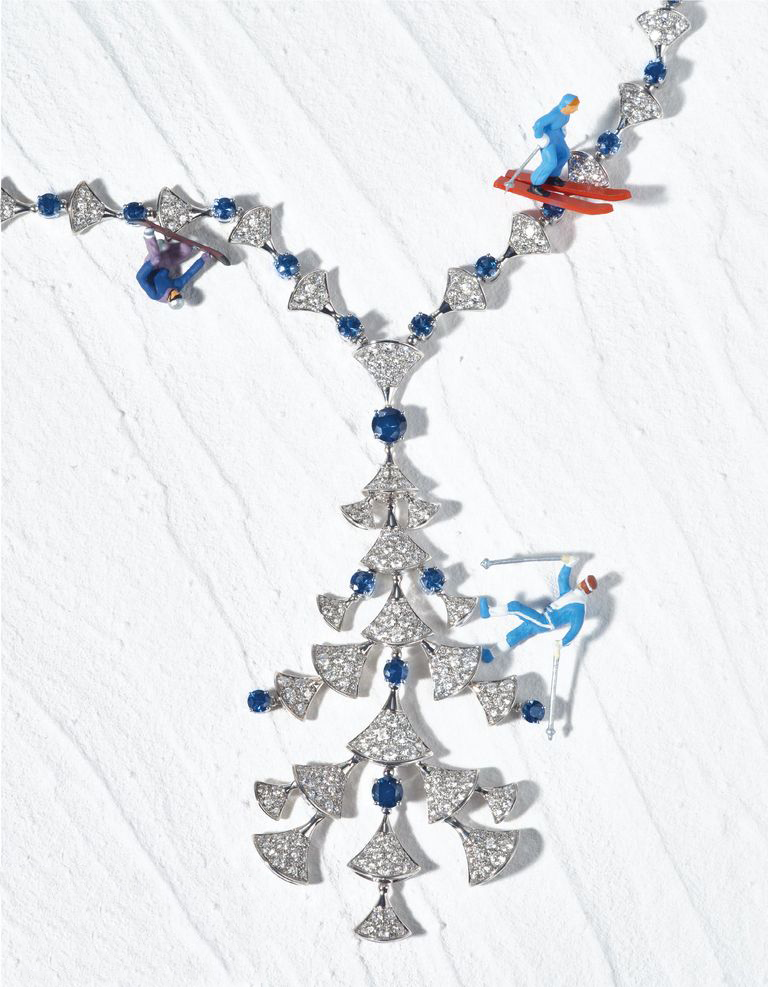 Dark Blue Ice
If ice and snow have a background color, it must be deep blue. In the ice caves that have been frozen for thousands of years in Antarctica, the fascinating blue seems to have traces of time, allowing people to travel through time and space at a glance and see the ancient and distant past. So jewelry craftsmen combine diamonds and blue gemstones to create glamorous and moving high-end jewelry. The diamonds are inlaid on it finely, echoing with the blue gemstones, flickering and swaying, as bright and dazzling as the beginning of snow. In the blue ice, tell the timeless story.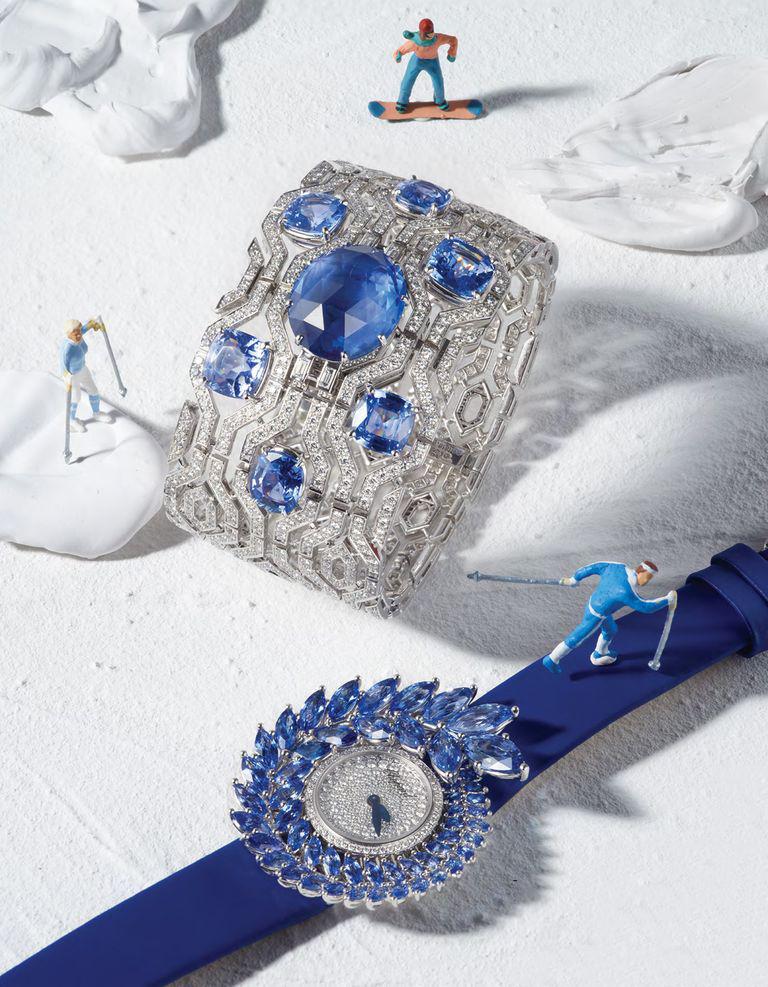 Flowers in Winter
Glittering like ice crystals, pavé diamonds outline the flowers and decorate a garden that blooms in winter. This year, Van Cleef & Arpels has brought a number of new works from the Lotus series. The floral patterns of different sizes play a harmonious and complete quartet on the Between the Finger ring, telling each other the Ningxin flower language. Harry Winston merged the 1940s-conceived Cluster inlay design manuscript with lilies in nature to create the Lily Cluster collection, giving jewelry a new lease of life. Artisans have skillfully arranged round and marquise-cut diamonds in platinum or 18K yellow gold bases, interweaving the demure beauty of the petals as they bloom.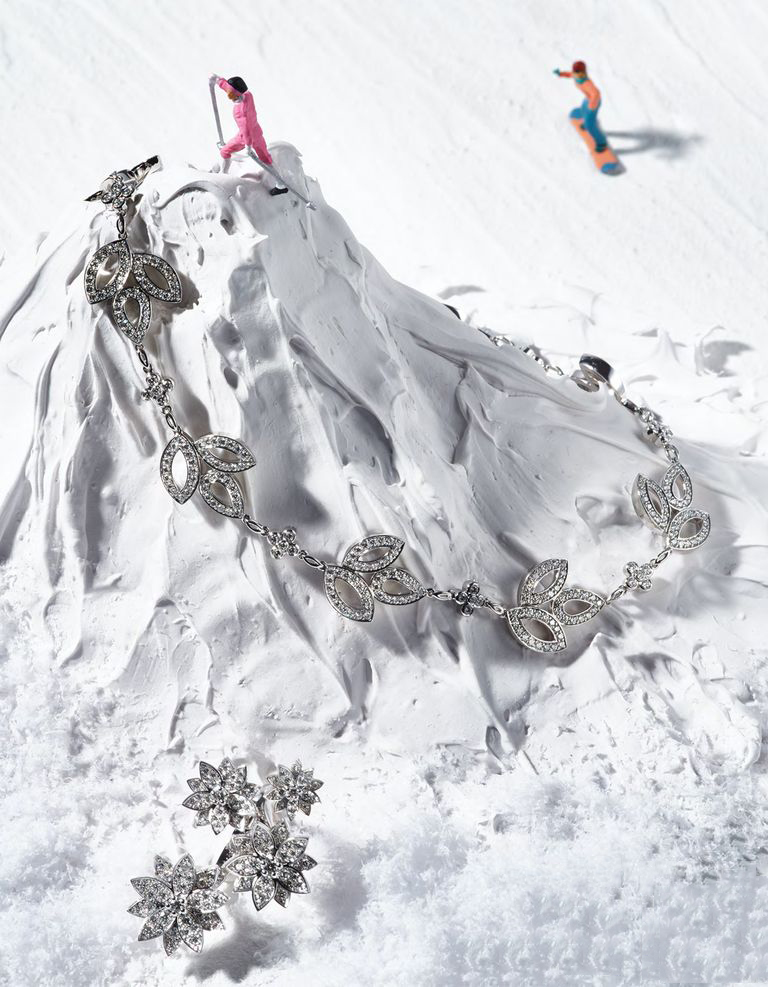 Pure White Seal
Like a piece of white snow, pure white high-end jewelry has a pure sense of pure silver. In Chanel Fine Jewelry, pearls dazzle with dazzling brilliance. The iconic camellia is made of diamonds, turned into chains and locks, floating in the water flowing with pearls, looking elegant and pure. Boucheron is good at being inspired by nature, and the beauty of winter is naturally chanted with jewelry. This peacock feather pendant necklace seals the feathers in the translucent crystal. The lightness of snowflakes is combined with the embellishment of large and small pearls, as if the crystal ball is densely packed with snow.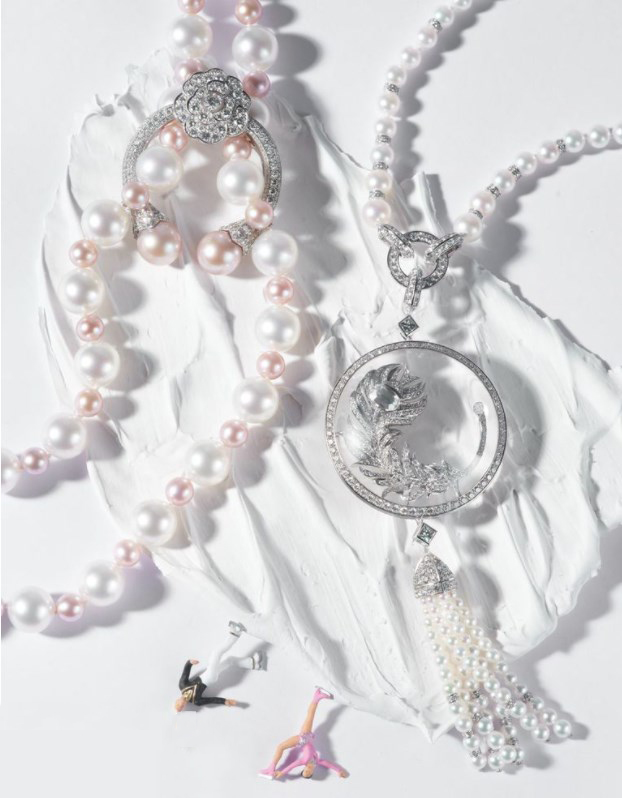 Each piece of jewelry has its own meaning and its own soul,the designer has his idea for the jewelry, then giving the jewelry life!
We shared these fine jewelry also want to show our customers more jewelry knowage.
---
Post time: Aug-30-2022